On June 23rd is our celebration of education!

Join us to congratulate our recent grads with us.

High School graduates

Bridge2Teens promotion:

Grade 9 and Grade 6

tickets are free for children and teens under the age of 18.

10$ /Adult

Tickets available on Sunday, June 18 after church service.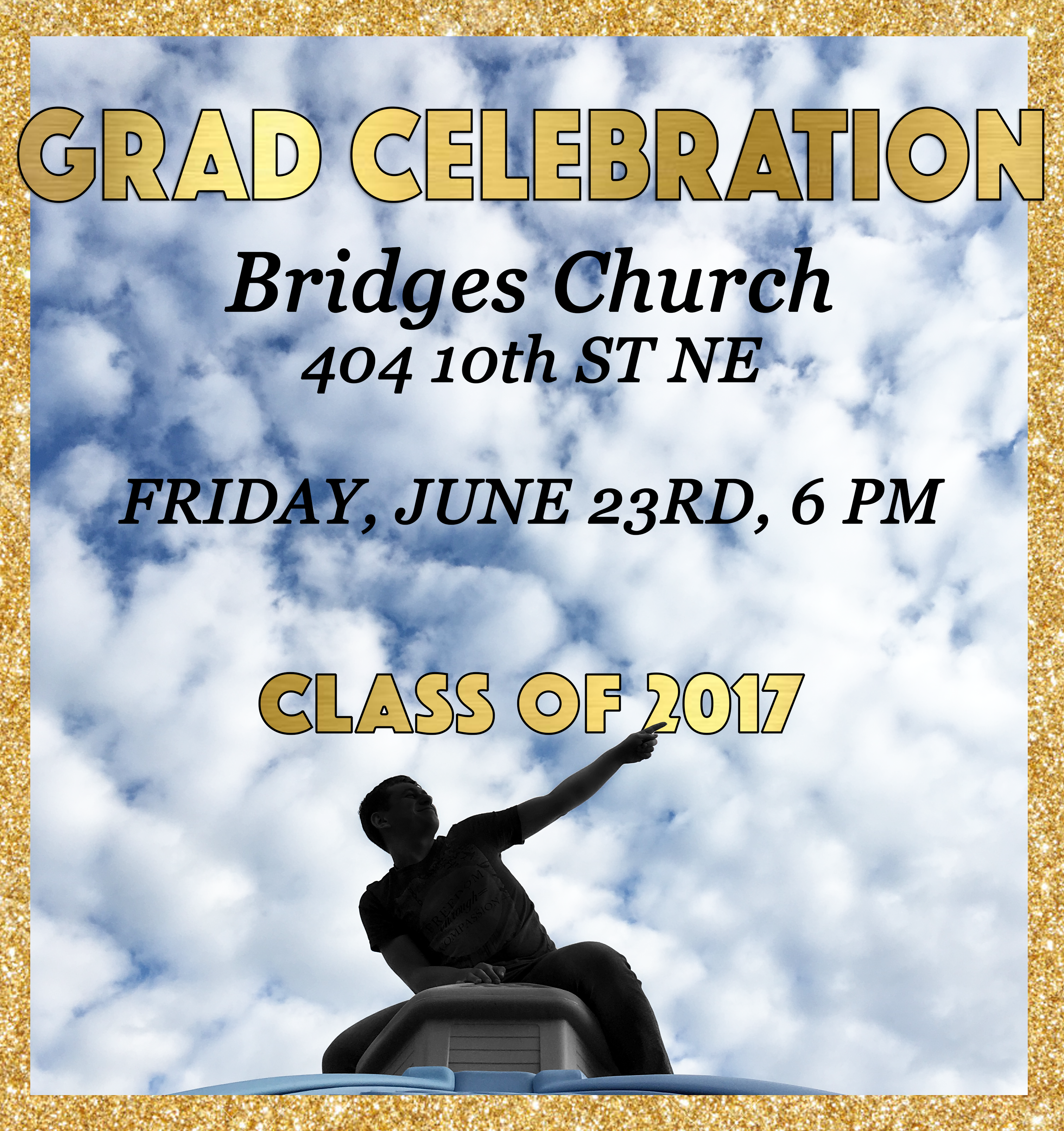 Bridge2Teens is all about BEING THERE FOR EACH OTHER. Every Friday we eat dinner, hangout, play and talk about life around us and the life of Jesus.
Join us every Friday from 5PM to 8PM. We sometimes end at different times, and we always make sure you are informed by following us on Facebook or Instagram.
Bus Drop-off is available on Friday if you live in Bridgeland, Renfrew, Mayland and Vista Heights.