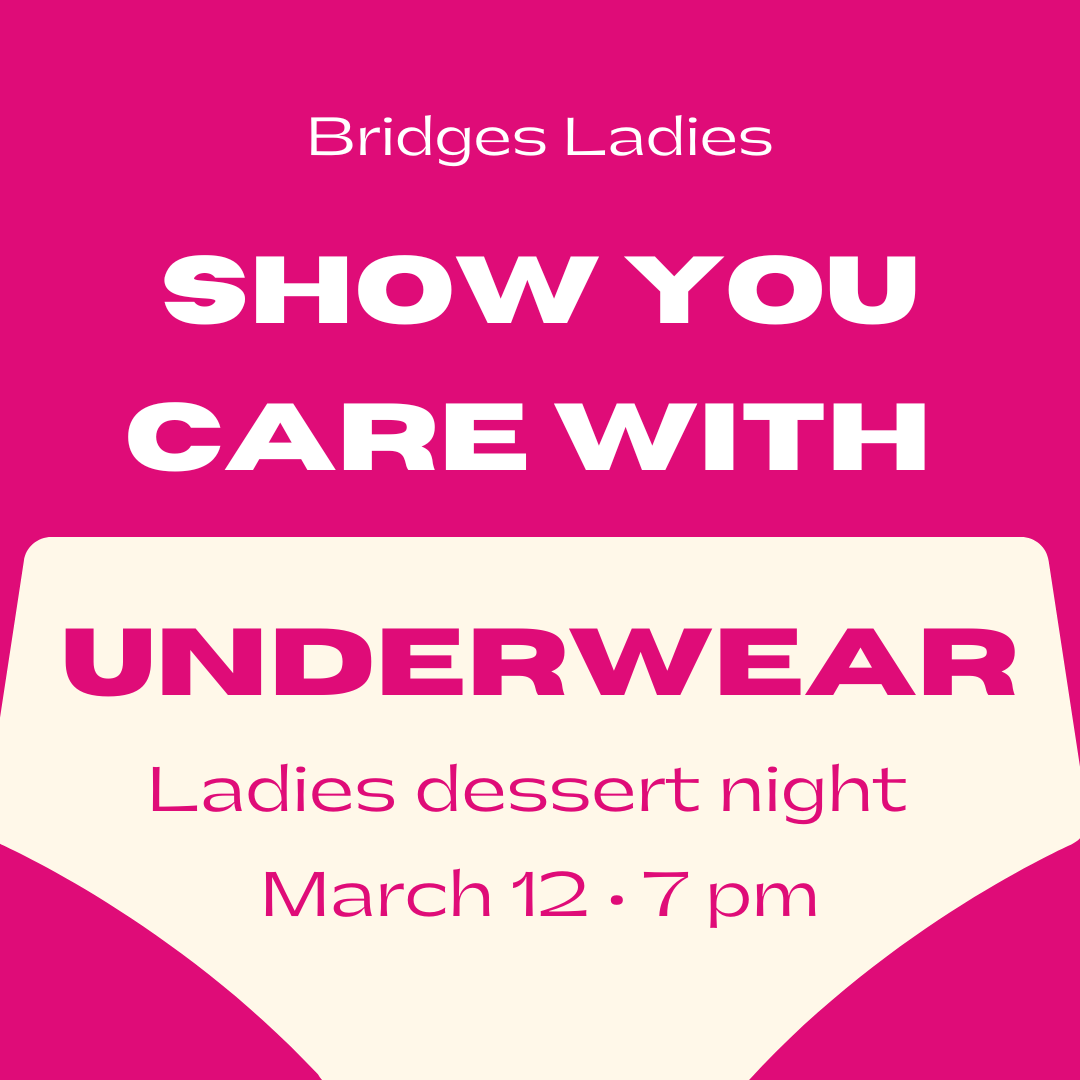 Ladies
Please bring a quantity of NEWLY PURCHASED WOMEN'S UNDERWEAR for clients of Father's House in Edmonton. These garments will be distributed, without charge, to clients of Father's House ministry to the unhoused.
This is a FREE! Ladies Event at Bridges. Please take advantange of the opportunity to be generous with your gift. Also, please reach out broadly to your friends and neighbours to participate in this event. We know they will be blessed in giving.
ONE more thing... please register below.